eSBo Restaurant
Your taste is in the variety
A restaurant with a casual character and dishes with incredible flavour. Mediterranean cuisine prepared with the freshest local ingredients. A gastronomic experience in a unique atmosphere.
In addition, the restaurant has weekly (€ 18,50) and a healthy menus (€ 18,50), served on business days, prepared by expert nutritionists and composed of two dishes, a dessert and water or wine.
Go ahead and be seduced
Lunch hours:
1.00 p.m. to 4.00 p.m.
Monday to Friday
Dinner hours:
8.00 p.m. to 11.00 p.m.
Monday to Friday
Book online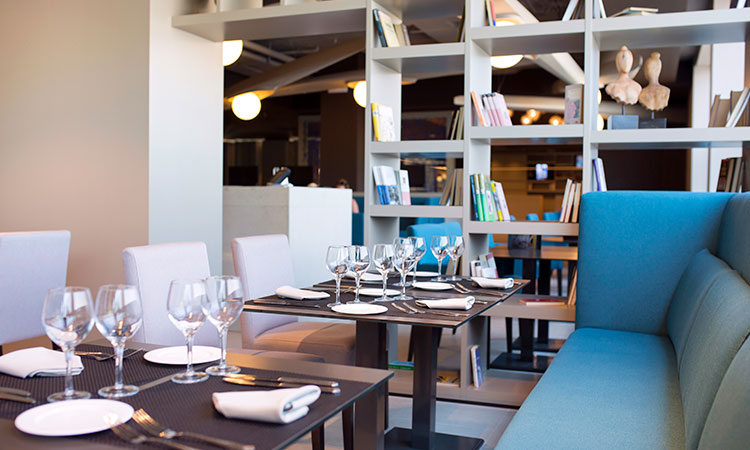 Book online
Café
A short break for your active life
Make time stand still for a while and enjoy every second of your life. Enjoy the eternal pleasure of sipping a coffee, savouring a sandwich and finishing with something very sweet.
Opening times
7.00 a.m. to 11.00 p.m.
Monday to Sunday
Breakfast buffet
Morning temptation
Wake up with the feeling of conquering the world. Go back for more as many times as you like and, above all, the breakfast.
Breakfast hours:
7.00 a.m. to 11.00 a.m.
Monday to Friday
7.30 a.m. to 11.00 a.m.
Saturdays, Sundays and Bank Holidays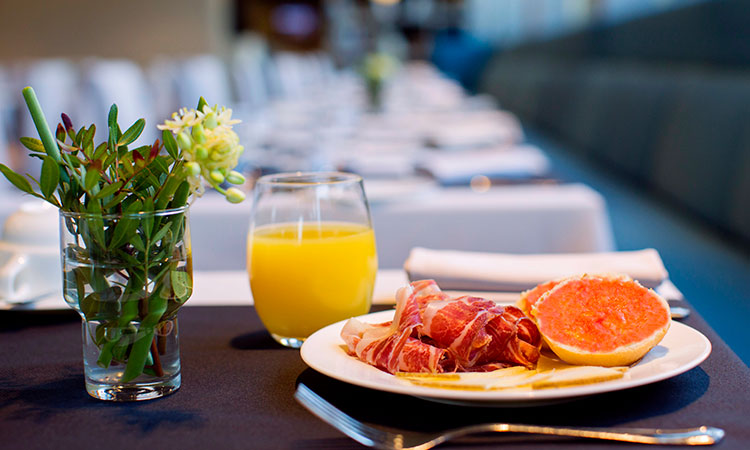 Cocktail Bar
Your feet in the water and a drink in your hand
Personal paradise to enjoy the moment. Let the warm air caress your skin and take a sip of your favourite drink.
Opening times:
11.00 a.m. to midnight
Monday to Sunday
(only during summer season)
Room Service
Treat yourself in your own room
Pick up the phone and order everything you want from the room service menu. In less time than you think, you can enjoy what you ordered freshly made. Breakfast in bed? Don't worry, we also have lazy mornings covered.
Room service menu hours:
11.00 a.m. to 11.00 p.m.
Catering and event services
The exception of the impossible
With the most professional team at your disposal, we will make sure that your catering service is the way you imagined. You will have the best wedding, the banquet of your dreams, the menu adapted to your business requirements or the informal cocktail party you want for your product presentations. Everything you need, everything you want.
Check out our section for Weddings & Banquets and we will provide you with further details.
Weddings & Banquets
Weddings & Banquets